足渡蘭 • 鄉村手工皂-檳榔、菸草、小米酒 皂香中飄出臺灣植物的讚禮 "Zu-Du-Lan Country Handmade Soap" Betel Nuts, Tobacco and Millet Wine. The Praise to Taiwan Native Plants from Soaps.
足渡蘭•鄉村手工皂,位於都蘭部落,取臺語足賭爛之音,提醒夥伴放輕鬆,別因工作小事而不悅,同時將字面改為足渡蘭,象徵「足跡移渡至都蘭」之意,商標則是肥皂研發人-Dagula(水蛙)騰雲飛翔的模樣,詼諧逗趣又耐人尋味。
Zu-Du-Lan Country Handmade Soap is located in Dulan Tribe, its name was taken from the pronunciation of "feeling pissed off" in Taiwanese, which reminds coworkers to relax more, and don't get angry when something is not going well. At the same time, they changed the Mandarin character as "足渡蘭" which means "Our footprints migrate to Dulan Tribe". And the cutest part, the trademark is one frog which is a symbol of the soap developer named Dagula soaring on the clouds, it's really funny and intriguing.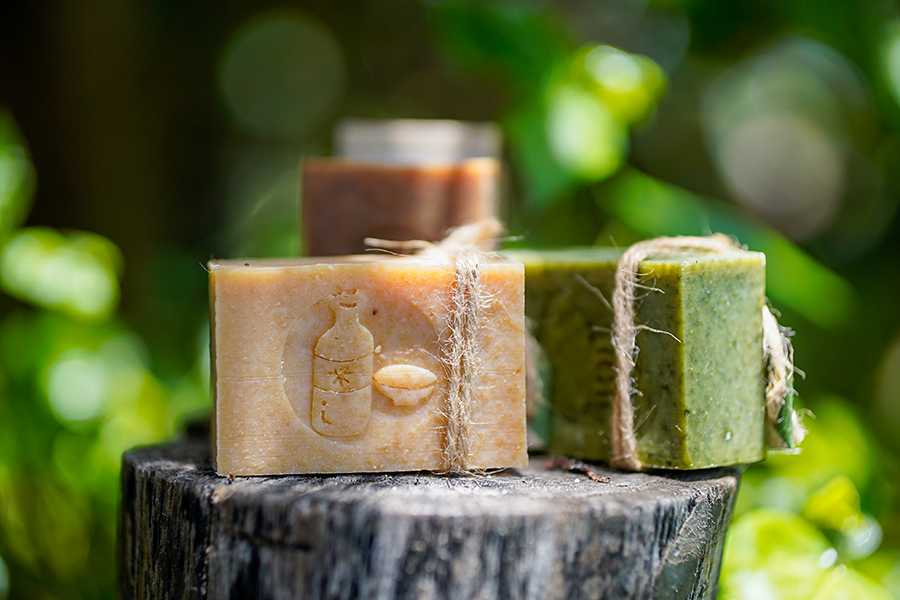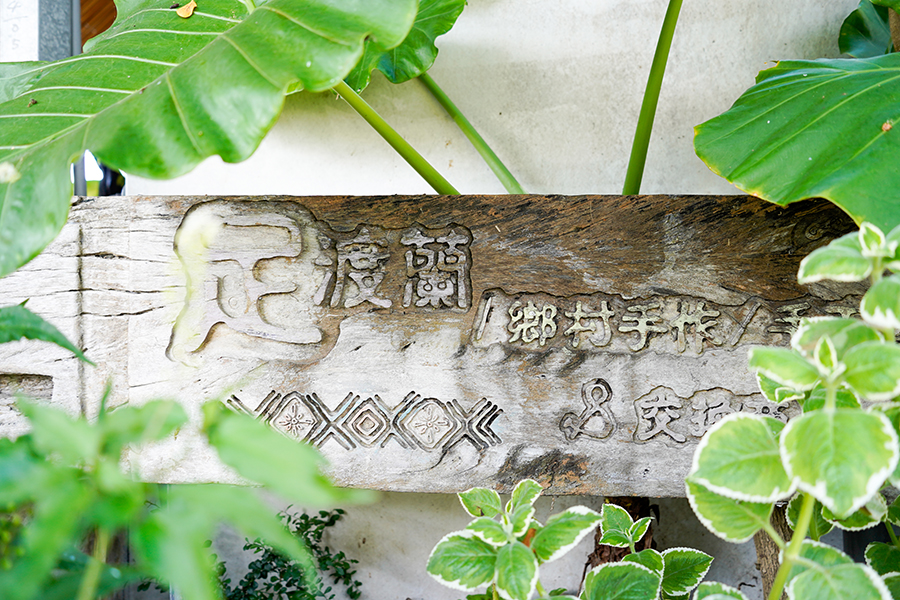 臺東都蘭糖廠旁的小徑直直行,看見蓊鬱樹影下的鵝黃色歐風小屋,沒有明顯的招牌,也不是醒目的建築,稍不留意就可能錯過,大榕樹的片片金黃優雅地撒落,就像在歡迎大家走入這片自然的皂香樂園。微風拂過戶外聚會區,都蘭的艷陽透過茅草化為依稀光點,足渡蘭夫婦與我坐下,聊起悠長的故事。談到與手工皂的初次邂逅,就得從二十年前說起,當時A-vi與Dagula在臺北打拚,Dagula因緣際會下結識了國內知名肥皂品牌的老師傅,在傳承其古老且扎實的煮皂技術後,Dagula滿懷熱情地走入製皂的世界。由於Dagula具有理工背景,作起肥皂來別具研究精神,總是細細探究皂化作用、萃取技術以及分子結構,甚至透過親自口嘗手工皂,以精確鑑定肥皂的品質好壞。嚴謹的研發態度,二十年如一日,足渡蘭的香皂獲得了食品級SGS安全認證,製皂程序也已獲專利,Dagula再補充道:「我們的肥皂成分,是越與接觸空氣越好洗,所以我們一律裸皂販賣,放久還能養成老皂,完全不用擔心品質變差。」崇尚自然、回歸本質並不屈就於主流市場的態度,顯露無遺。
Going straight on the path next to Dulan Sugar Factory, you will see a goose-yellow European-style house under one big banyan tree. There is no obvious sign, also not an eye-catching building, if you don't pay attention, you may miss this great shop. The golden leaves fell down elegantly, it feels like they're saying "welcome to this natural soap world!". The breeze blew across the outdoor area, and the bright sunshine turned into dim light spots through thatches, Zu-Du-Lan couple and I sat down together for a long long talk. When talking about the encounter with soap, we have to start from 20 years ago. At that time, A-vi and Dagula were still working in Taipei. Dagula met the master of a well-known soap brand by chance. After inheriting his ancient and solid soap-making knowledge, Dagula walked into the world of handmade soap passionately. Owing to the background in science and engineering, Dagula has a high research spirit in soap making. He always seriously explores the saponification, extraction technology and molecular structure, and even tastes the soap to accurately identify the quality. With a rigorous development attitude for 20 years, the soap of Zu-Du-Lan has obtained the SGS food-grade safety certification, and the soap-making process has also been patented. Dagula added "The ingredients of our soap is that the more it's exposed to the air, the better it's to use. That's the reason why we sell the soap without packing, they will grow as old soaps, no worries for the quality decline." It's obvious that Zu-Du-Lan advocates the attitude of nature, real and not compromising with the mainstream market.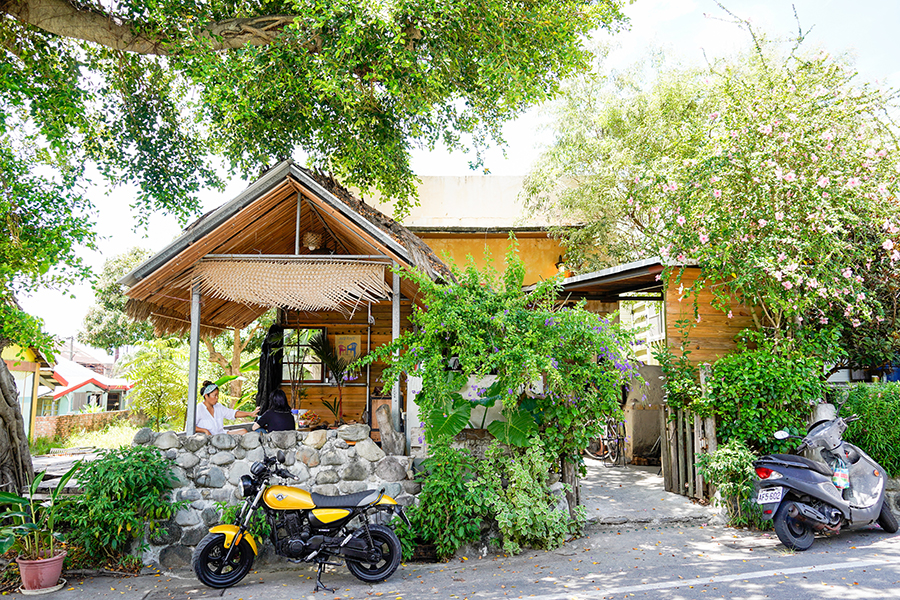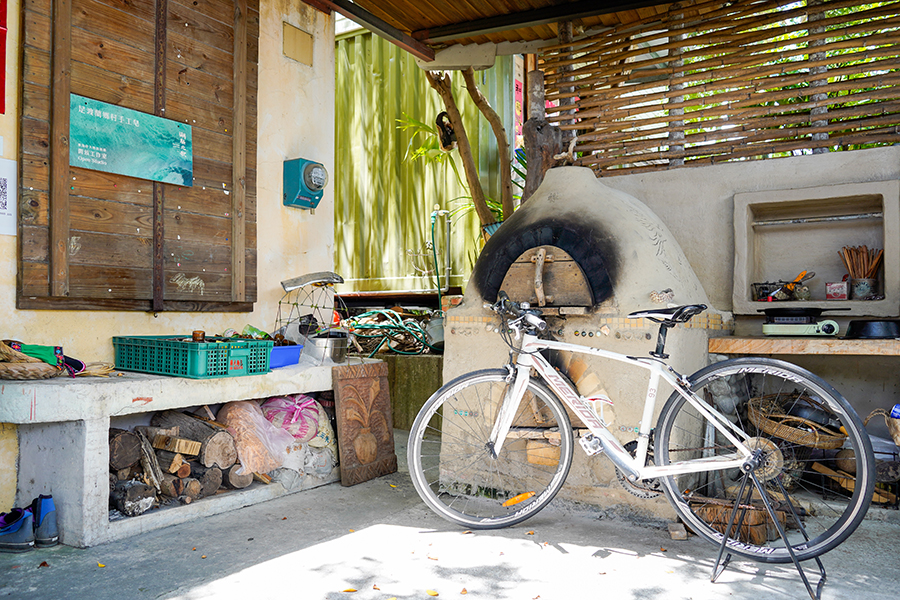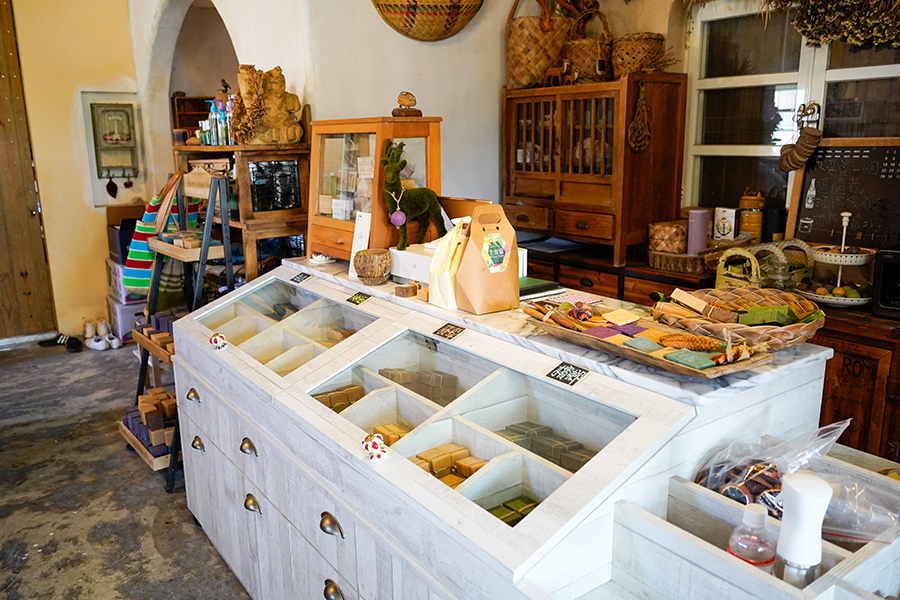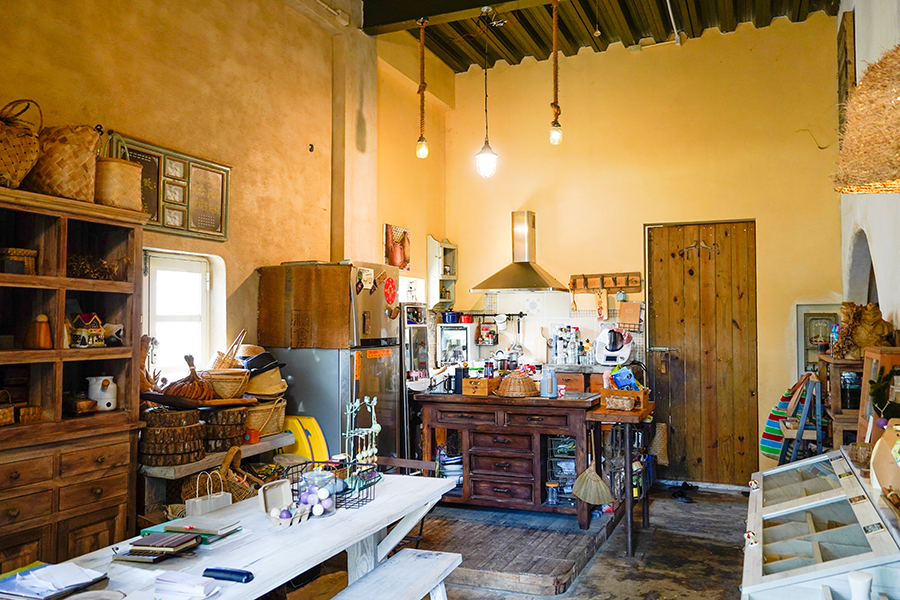 至於回臺東的契機,A-vi答道:「是孩子帶給我們倆的震撼。」小孩子恰似初生之犢,單純且真實,時常提出關於生命本質的問題,A-vi驚覺自己總是無法回答,進而開始回想自己的人生軌跡,自問什麼時候開始失去生活的熱情?夫妻倆回想起自己的童年,山海相伴的愜意、無憂無慮的美好,與現在的臺北生活有如天壤之別,他們心想,或許這就是我們失去靈魂的原因吧,但這難道就是我們孩子的童年嗎?那一刻,他們決定返鄉。人們或許以為放棄高薪回鄉必定悲苦而艱辛,但A-vi卻說當下興奮不已:「這次可是我們自己選擇下半輩子怎麼過!」回到臺東後,夫婦倆在一次次對話中,一步步找回自己,並慢慢形塑出理想生活的樣貌。至於為什麼最後選擇手工皂?A-vi露出最燦爛的笑容說:「我們想過各種未來的可能性,某天我靈機一動問先生:『咦!你不是會做肥皂?那我們來做肥皂啊!』,他馬上回我:『怎麼可能?』,下一秒,他用一雙發亮的眼睛看著我說:『可以嗎?真的可以嗎?』我信任那個眼神,那個眼神錯不了。」
As for the opportunity to go back to Taitung, A-vi replied "It was the shock that children brought to us." Children are new to this world, they are real, simple and often asking questions about the essence of life. A-vi was shocked that she can't answer them all the time, then she began to think about her life, and asked herself when has she lost the enthusiasm for life? The couple recalled their childhood, the coziness with mountains and sea, the beauty of leading a carefree life, it's totally different from life in Taipei. They thought, perhaps it's the reason why we lost our soul, but is this the childhood of our children? At that moment, they decided to return to their hometown. People may think that giving up a high salary and returning to hometown must be difficult, but A-vi said she had been so excited, "This time, we choose how to spend the rest of our life!" After going back to Taitung, they regained themselves step by step in conversations, and slowly shaped up their ideal life. As for why choosing handmade soap in the end? A-vi smiled brightly and answered, "We have thought about various future possibilities. One day, I asked Dagula, ""Hey! You are good at making soap, right? How about we do it here?"" He replied me right away, ""How could it be possible?"" However, the next second, he looked at me with a pair of shiny eyes and said, ""Really? Could it be possible?"" I trust the eyes, the eyes can't be wrong."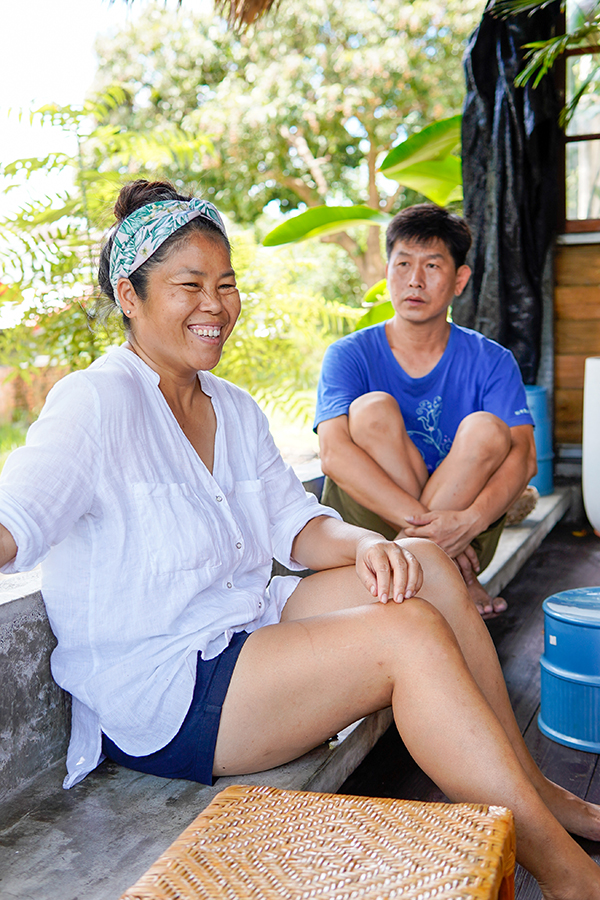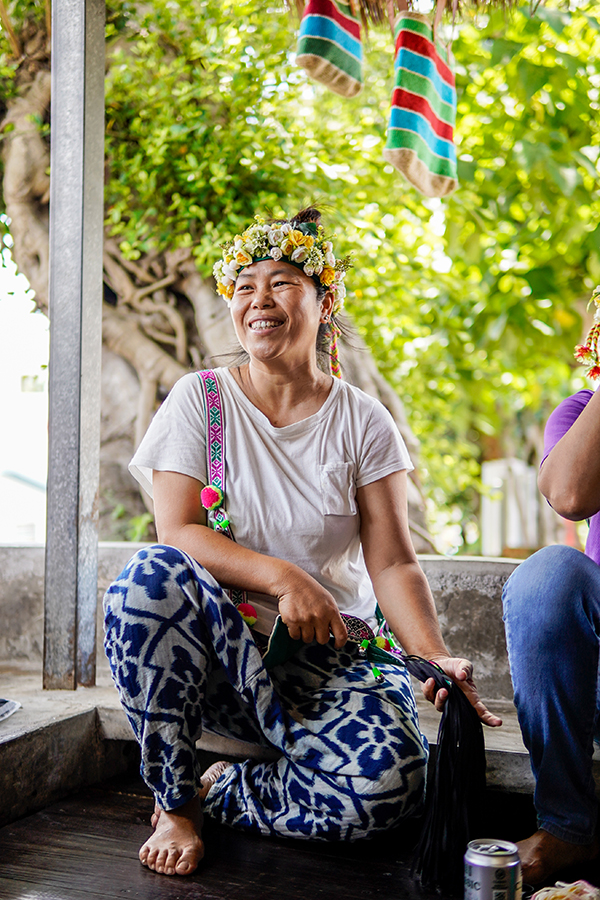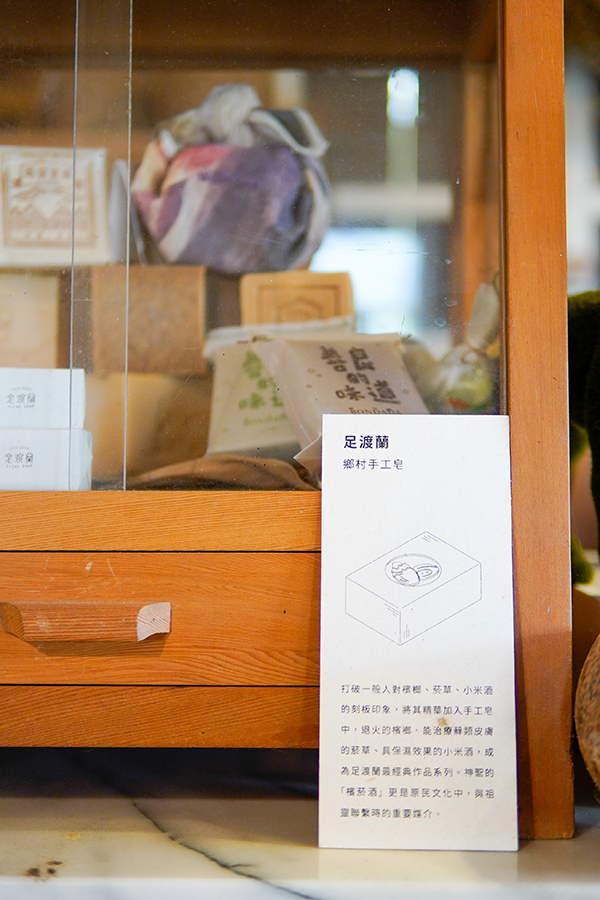 A-vi與Dagula夫婦倆全然信任皂香滿溢的康莊未來,當進一步思考怎麼做出不一樣的肥皂時,A-vi說她不追求立即獲得解答,反而認為只要認真生活,點子會自然找上門。夫婦倆全心融入部落文化的同時,A-vi發現在大多數慶典儀式中,檳榔、菸草、小米酒都扮演著無可取代的角色,檳榔被視為南島文化中人類與超自然界的媒介,菸草承載過世族人回來托夢的傳說故事,小米酒則是意指豐收、富足的珍貴祭祀獻禮,與社會上普遍認為其為「三害」的印象大相徑庭,想到這裡,A-vi馬上奔去向Dagula道出這點子,全店最暢銷的檳菸酒系列皂也就這麼誕生了!A-vi說每當新客來店,她都會講述檳菸酒的部落故事,同時感覺相當滿足,而她很清楚那種滿足不僅只是為檳菸酒去污名化:「人人都知道越在地越國際,另一方面我更覺得,越在地我們會越有自信。」足渡蘭後來也陸續開發各式植物皂,包括月桃、洛神、紅藜肥皂以及荖葉洗手皂乳,只採用本土植物入皂這件事,成為一貫的堅持,也是最引以為傲之處。
A-vi and Dagula fully believed in the future, and when they thought about how to make different soaps, A-vi said she didn't seek for immediate answers, instead, she thought as long as living the life truly, the idea will come naturally. While they were fully integrated in the tribal culture, A-vi found that in many ceremonies, betel nuts, tobacco and millet wine played irreplaceable roles. Betel nuts were regarded as a medium between the supernatural world and human being in Austronesian culture, tobacco carries a legendary story about deceased clansmen who came back to their family members' dream, and millet wine is the most precious gift which means harvest and richness, it's totally different from the impression which is generally regarded as "three harms" in society. Thinking of this, A-vi immediately ran to tell Dagula this idea, and the best-selling series of this store was born. A-vi said whenever new customers come into Zu-Du-Lan, she will tell them the tribal stories and felt really content at the same time, and she knew that this contentment wasn't just about destigmatization, "Everyone knows that ""The more local, the more international"", on the other hand, I feel more about ""The more local, the more confident we are""". Later, they had successfully developed a series of plant-based soaps, including shell ginger, roselle, red quinoa soaps and betel vine liquid soap. Only using native plants for soap had become an insistence of Nu-Du-Lan, and also the part they were most proud of.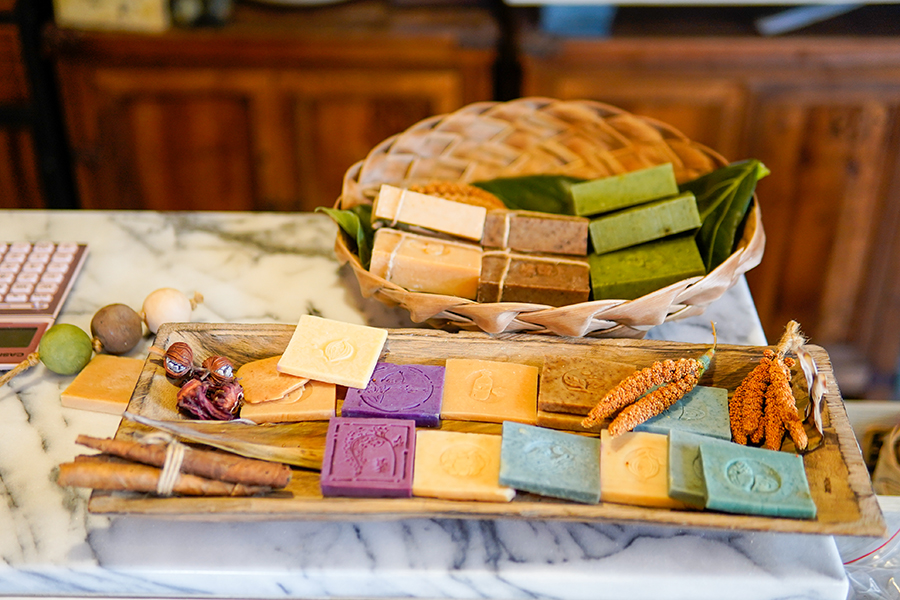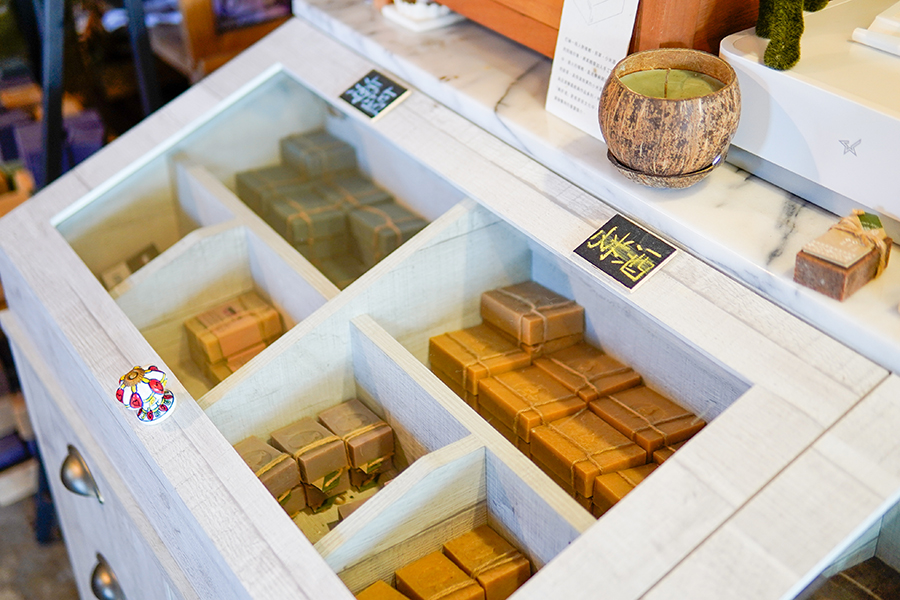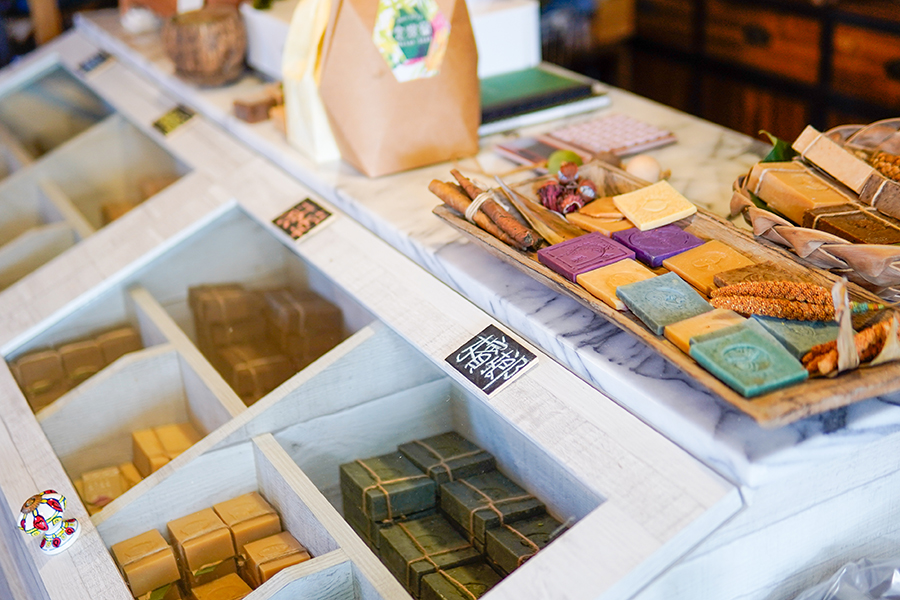 過部落生活、讀歷史書籍,足渡蘭夫婦深切明白臺灣植物的潛力,而每一款植物皂背後,更擁有獨特的原料工事。A-vi說,他們為野生植物那不被馴化的生命力深深著迷,第一次探索都蘭聖山之渺無人跡處就被震懾住,沿著高聳參天的樹幹攀舞的藤蔓很是壯觀,拉開爬在地上的荖葉藤,沉積百年的黑土飄出肥沃的氣味,她頓時明白蔓延整片森林的野性,源於日夜吸收土地的精華,她全然懾服於大自然的力量。自此之後,夫婦倆不僅原料盡量野生採集,也會帶著孩子認識山林,若原料無法野生採集時,則向當地小農購買,或者以肥皂換取原料,正好回歸交易的本質。最後,說到足渡蘭的未來規劃,A-vi滿懷感謝地說,他們近年來認真發展品牌業務,就是希望未來能為都蘭部落提供工作機會,自足渡蘭於2012年草創,他們就受到許多鄰里的幫助與照應,因此希望以此回饋部落,進而轉動社區的文化能量,也讓更多族人留下來生活。以前,他們不斷追逐遙遠的彼方;現在,他們專注於身邊的美好,怪不得A-vi說:「這是我做過最有智慧的決定。」
Living tribal life and reading historical books, Zu-Du-Lan couple had a deep understanding of the potential of Taiwanese plants, and behind each plant-based soap, there is a unique working process. A-vi said that she has been fascinated by the undomesticated vitality of wild plants. When exploring the uninhabited area of Dulan Mountain for the first time, she was deeply shocked. The betel vine climbing along the towering giant trees was so spectacular, and when she bent down and pulled up the vine on the ground, the fertile smell of the black soil which had been deposited for around one hundred years came up. Suddenly, she realized that the wildness which spreads all over the forest came from this land. She was completely awed by the power of mother nature. Since then, they have not only collected raw materials as wild as possible, but also brought their children to get close to mother nature, and if the raw materials can't be collected in the wild, they'll buy from local farmers, or exchange soap for materials, it also returns to the essence of trading. About the future plan of Zu-Du-Lan, she said thankfully that in recent years, they have diligently developed their brand business, it's all because they hope to provide job opportunities for Dulan tribe in the future. Since the establishment of Zu-Du-Lan in 2012, they have been helped and taken care of by a lot of neighbors, and they want to do something in return, hoping it could drive the cultural energy and allow more clansmen to stay in their hometown. In the past, they kept chasing things which are far away, now, they focus on the beauty around them, no wonder A-vi said, "This is the wisest decision I have ever made!"