2021 臺東巷弄舊事生活節 2021 Taitung Historical Street Festival
由臺東縣政府文化處舉辦的「2021臺東巷弄舊事生活節」9月5日在中華會館內開場,搭配《一卡皮箱》舊物展覽與古典鋼琴及聲樂在老建築空間重溫泛黃的記憶,舊街的鄉親父老們紛紛到場欣賞,隨著周美君老師悠揚的琴聲與張琳琳老師高亢的女高音,哼唱出一首又一首的經典老歌,演出內容讓街訪鄰居如癡如醉,一同沉浸在懷舊氛圍中。
Sponsored by Taitung County Government's Cultural Affairs Department, the 2021 Taitung Historical Street Festival launched on the 5th of September inside the halls of the Taitung Chinese Association. Local residents of the historical neighborhood strolled through exhibitions of local vintage goods displayed in this historical building reminiscent of fond memories past. The exhibit was accompanied by live performances from classical pianist Mei-Chun Chou and Bel Canto Soprano Lin-Lin Chang. Their rendition of the classic oldies melody captured the hearts of all those who attended the event.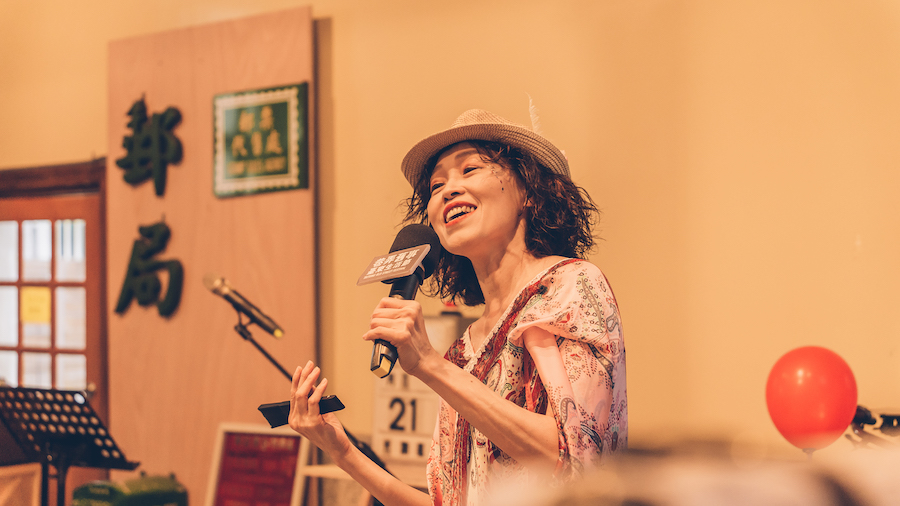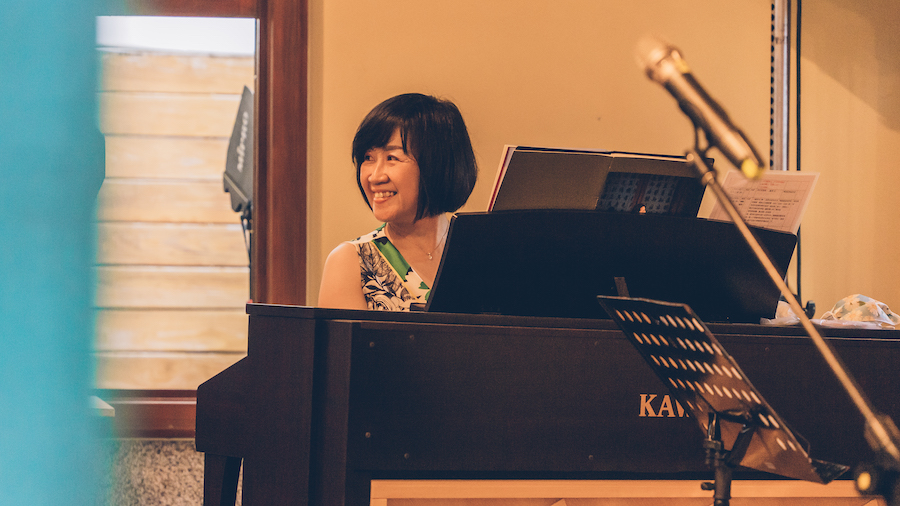 舊物展覽中每一個木箱都承載著一個家族的遷徒歲月,似熟悉卻又陌生,塵封多年的老物件堆積在家中角落,終得以伸展筋骨,展示在民眾面前!「哎呀!這個我家也有….,這番仔火好懷念喔~」有看到舊物陷入回憶的伯伯、阿姨,也有小朋友拉著媽媽衣角好奇發問:「這是什麼?」在這裡有不同回憶、不同青春,最後卻都帶著相同的笑容離開。
Every wooden family treasure chest displayed at the vintage goods exhibition tells the story of that particular family's migration history. All these familiar yet forgotten everyday household items have been proudly displayed for all to see. Now and then, an older exhibition visitor would shout out, "I had forgotten I have this stashed somewhere in my house too!" But you might also catch a younger child asking his mom," What is that for?" Though the exhibition provoked different nostalgic memories for everyone, one thing held in common was that they all left the event with a big smile on their faces.
歲月如梭了無痕,你是如何記錄歲月的呢?有人寫日記、有人用相機,臺東的老街廓,用斑駁的鐵窗、生鏽的欄杆寫下歷史印記。「生鏽不是壞掉,而是時間走過的痕跡」,當天會場後方,邀請知名染織藝術家傅菊珠老師帶著民眾體驗鏽染DIY,讓每一位民眾都可以在不起眼的地方發現生活中的藝術,從家中開始尋找、創作出屬於自己的日常藝術。
Time flies like an arrow. Some people document the details of their lives through writing a diary or capturing moments on camera. Time is carefully recorded through the mottled metal window grids and the rusted railings of all the old buildings on Taitung's historic streets. Rust becomes a natural art form through the eyes of the famous tie-dye artist Fu Chu Chu. Through this unique rust tie-dye DIY, every participant discovered art in the most inconspicuous corner and created their signature masterpiece.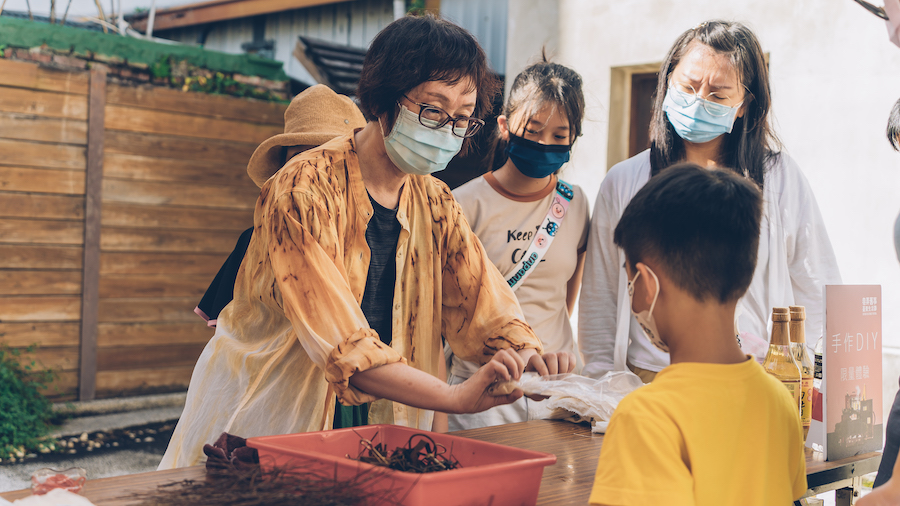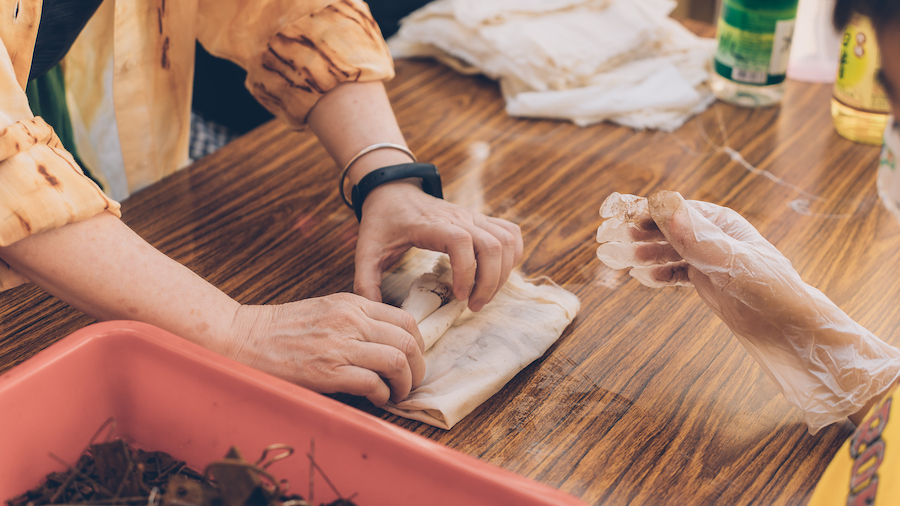 其實藝術是可以很日常的!由在地人文發動才最具力量讓土地感動,在街坊鄰居熟悉的街角上增添色彩,佐以饒富童趣的主題,如大同郵局旁的復古老郵筒、中華電信轉角的傳聲水管、臺東監獄充滿色彩與希望的轉角彩繪、中華會館的鏽染與藍染創作,這些結合實地現物的藝術裝置是為了讓民眾能更貼近在地藝術,透過互動的方式增添溫度,讓沉寂許久的老街廓,出現了許多歡樂幽默的趣味角落,不但改善街角環境,也為生活帶來小小的驚喜!
Art can coexist in the daily lives on every street corner! These nostalgic childhood memory-themed installations were organized by local artisans who wanted to inspire visitors and bring a splash of quirkiness and color for all the long-forgotten street corners around Taitung. The vintage mailboxes of the Datong Post office, the colorful murals outside of the Taitung Prison walls, rust tie-dye sculptures next to the Taitung Chinese Association provide hidden surprises around every corner. Still, on display, see how many of these interactive art installations you can find!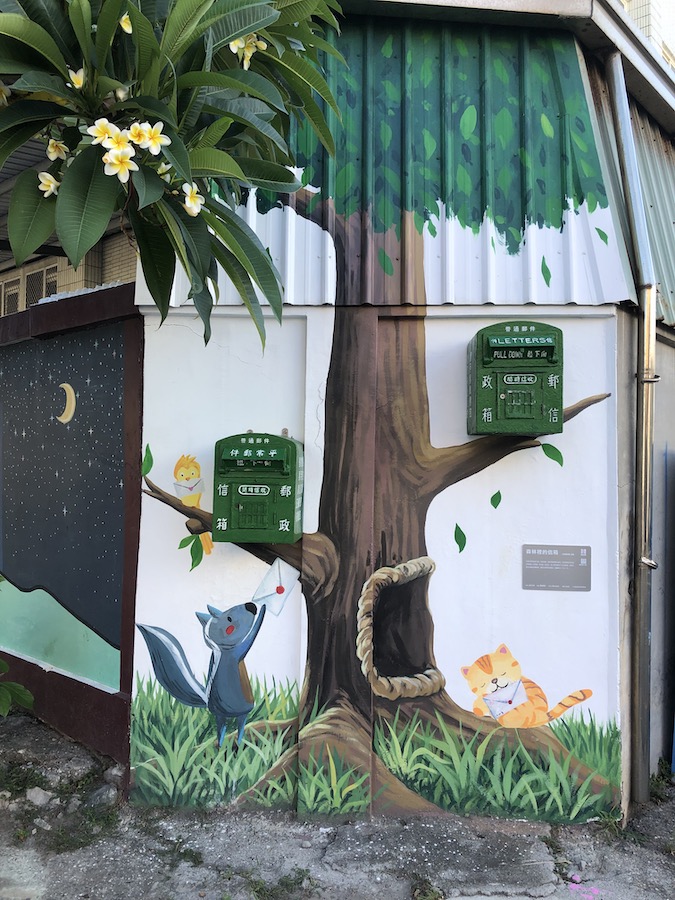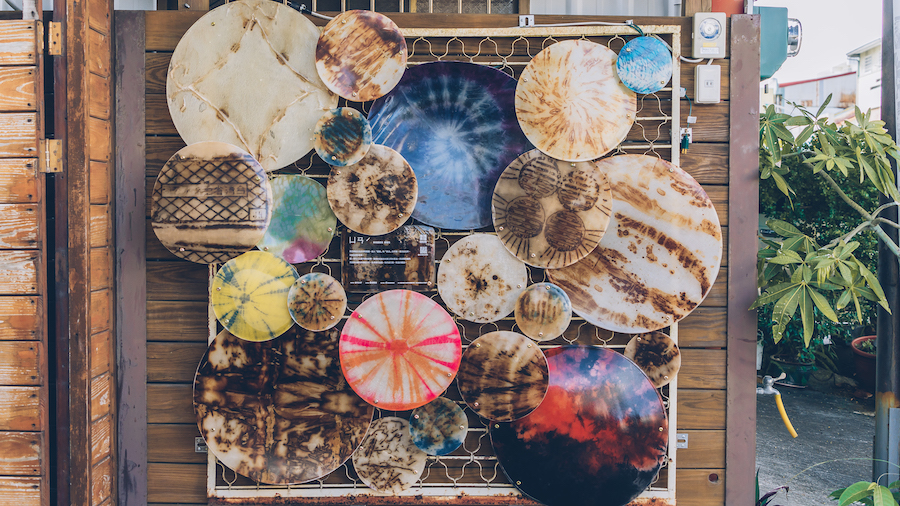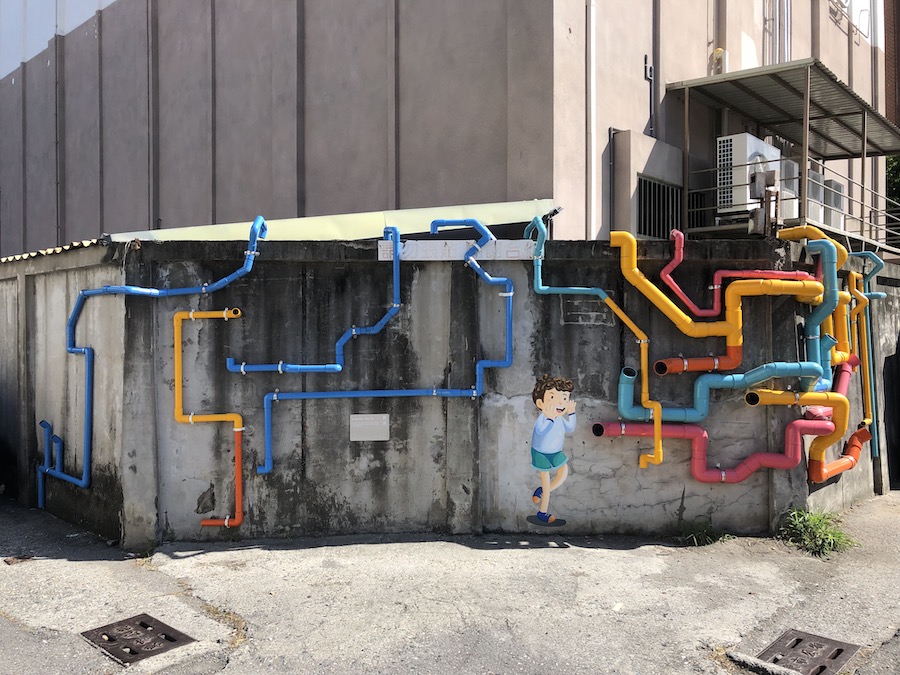 想認識舊街最棒的方式就是期間限定的實境解謎和在地達人導覽,每一處藝術裝置旁都有隱藏一關解謎,結合故事劇情在遊玩的過程中激盪腦力,一起走入舊街歷史,跟著導覽更能融入故事氛圍,邊走邊玩,用不同方式窺探舊街區角落的樣貌,深入了解寶桑的舊式年華,一睹上個世代的風華。
The best way to explore the historical area is to sign up for the Memory Lanes Scavenger Hunt game or the Historic Street Guided Tour. Behind every street art installation, a piece of the puzzle to the scavenger hunt awaits. Participants learned about the interesting facts and history of the historical Baosang neighborhood and got a glimpse into the glory of the last century.